Welcome to the David Eccles School of Business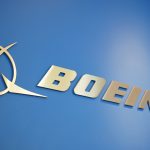 Editor's Note: Here's a little bit about our author, Cameren Schaer. A brief little intro on me, I am a non-traditional student with a diverse work history involving automotive, durable medical equipment, warehousing and inventory specialist, high-end computer electronics and reverse logistics. Fortunately, I was still able to unite them all into on central focus of operations management. My work-related accomplishments exceed my academic performance. I worked while accomplishing my Associate's Degree during which I attended three different colleges in...
continue reading...
Editor's Note:  David Eccles School of Business Ambassador Michelle Van Bui gives advice on How to Dress to Impress from her own experiences. This series is called Fashion and Business. 
Dress to impress has never been a truer statement. Once you enter the professional world,...
continue reading...
In The Spotlight
Dr. Brian Cadman is an Associate Professor of Accounting and David Eccles Emerging Scholar. He teaches masters level accounting courses and engages in cutting edge compensation research.
Upcoming Events
You are using a Javascript blocker.

Please disable or whitelist our Trumba widget to see upcoming events. Thank you.