Welcome to the David Eccles School of Business
There's a little tree by the front desk of the Spencer Fox Eccles Business Building that has gift tags hanging from it. It's a Wishing Tree.
Each one has a single item written down — often a pack of colored pencils or a board game — that a child hopes to receive this holiday season. Each of the children is from a family who is accessing mental health and substance abuse treatment through Utah Support Advocates for Recovery Awareness (USARA) or the Stepping Stones/Friends of Drug Court Foundation.
Each...
continue reading...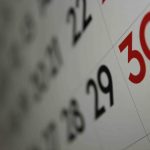 Need more information on a program at the David Eccles School of Business? Want to talk with professionals from that company or industry? Here are some upcoming events at the Eccles School. For a full list of activities, information sessions, alumni events and students involvement opportunities, please click here.
December 1               
MBA Advisors on Location, Layton- Drop by and meet our admissions...
continue reading...
In The Spotlight
Dr. Cole E . Holmes is an Associate Professor/Lecturer in the Department of Management and the Undergraduate Program Director for the Department of Management. Dr. Holmes' research interests include professional and workplace communication, organizational behavior and leadership, and group communication and interpersonal dynamics.
Upcoming Events
You are using a Javascript blocker.

Please disable or whitelist our Trumba widget to see upcoming events. Thank you.